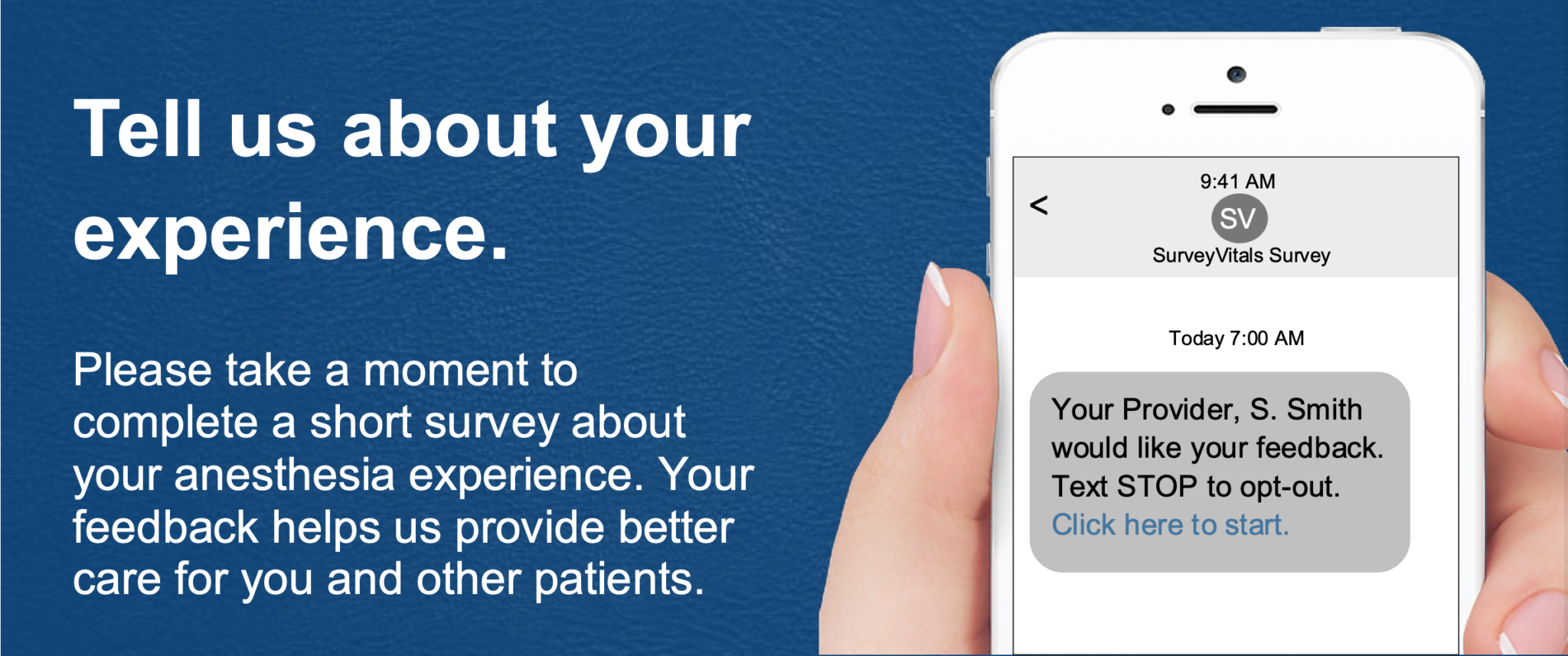 How You May Hear From Us
In the days after your procedure, you may receive a link via text or email where you can submit your anonymous feedback.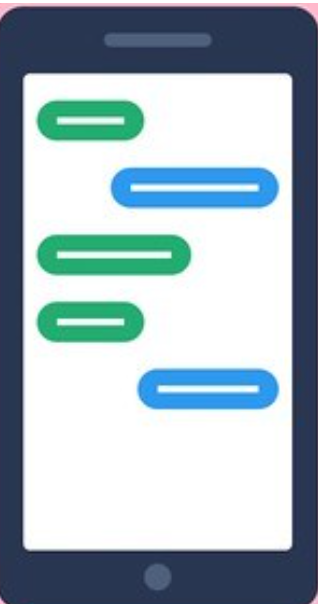 Text Message
If we have a text-capable phone number for you, we will do the rest! You will receive a text message asking for your feedback regarding your anesthesia experience. Simply visit the link in the text message to submit your feedback from your mobile phone.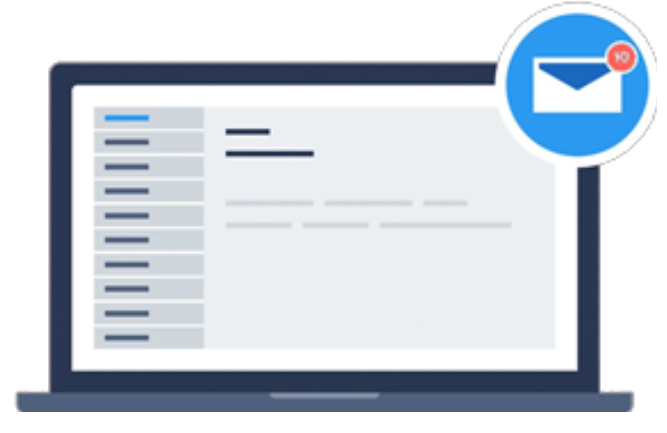 Email
If we have your email, you will receive an email from SurveyVitals with the survey link. Provide your anesthesia experience feedback via your home computer or any device you use for email.
The survey you will be receiving is completely anonymous and will not impact your care in any way. Please visit www.NPHLLC.com or talk to one of our team members if you have questions.