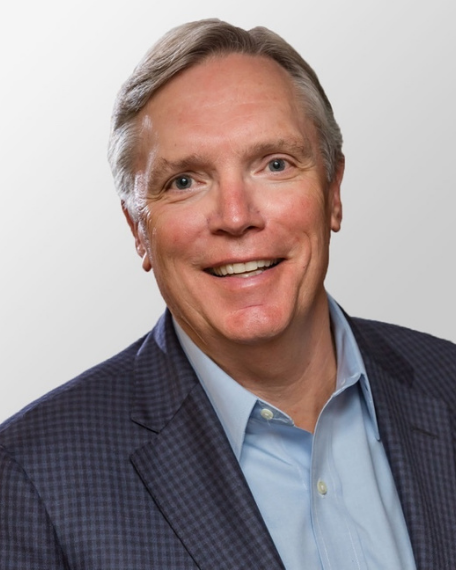 MARK PACALA
Chairman, Private Equity Advisor
Mark Pacala has over 30 years of general management and private equity experience in healthcare and consumer services companies. Today, he is active in a number of portfolio investments for private equity firms as well as angel investments.
After early stints in commercial banking and strategy consulting, Mr. Pacala joined Marriott Corporation where he founded the Fairfield Inns division. He then joined the Walt Disney Company where he founded the Disney Vacation Club. In 1994, Mr. Pacala entered the healthcare industry where he remains to this day. Since 1994, he has held CEO positions with the Forum Group (public, $200million revenue seniors housing business) and American Whole Health (health network company focused on conventional medicine, alternative medicine, nutrition and wellness).
Mr. Pacala joined Essex Woodlands Health Ventures (venture capital firm with nearly $2Billlion under management) in 2002 and served as a General Partner until 2009. While at Essex Woodlands, he led investments in five companies and throughout his tenure sat on ten different company boards.
Mr. Pacala joined Oak Hill Capital Partners (private equity firm with $10 Billion under management) in 2010 where he served as Senior Advisor until 2016 focusing entirely on healthcare investments. During his time at Oak Hill, he helped lead and monetize investments in Vantage Oncology, Raintree Oncology Services and AccentCare.
Mr. Pacala also serves as Senior Advisor for healthcare investments for Ironpoint Partners (a real estate private equity firm with $2.5Billion under management). At Ironpoint Partners, he supports three portfolio investments in seniors housing properties (partnerships with Benchmark Senior Living, Vista Springs Assisted Living, and Avanti Senior Living).
Mr. Pacala represents a number of PE firms today as a senior advisor including New Spring Capital, Archimedes Health Capital, Assured Healthcare Partners, and Harkness Capital Partners. He is also an active angel investor. Selected Board responsibilities include National Partners in Healthcare, Elara Caring, Verisma, The Oncology Institute, Panorama Eyecare, and Lirio.
Mr. Pacala holds a Bachelor of Arts from Hamilton College, where he graduated magna cum laude and Phi Beta Kappa, and a Masters of Business Administration from Harvard Business School, where he graduated with distinction.